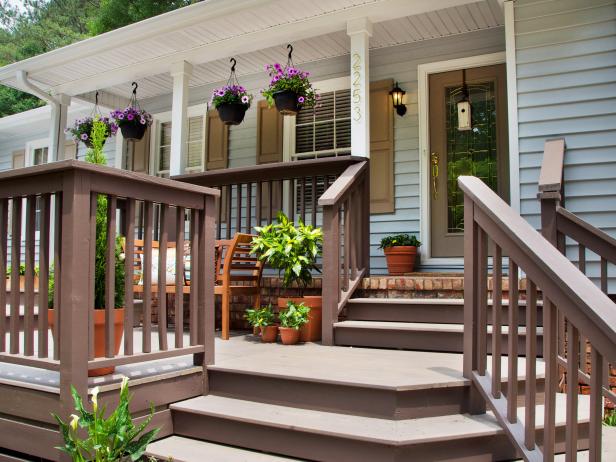 If your deck is showing some wear and tear after being exposed to the weather for a few years, make it look new again by applying a little first aid. Here's our to-do list:
Before making any repairs to the deck, remove dirt and wood fibers with a pressure washer. When using one, be sure to keep the pressure stream moving. Otherwise, you could gouge the wood. Allow the deck to dry overnight.
If you encounter a nail that has worked loose from a board, remove the nail with a cat's paw or a hammer. Use a screw that's longer than the nail to reattach the board.
If you have a board that's split down the middle, mark the damaged board next to the leading edge of the first support joist that's completely past the split. Be sure not to mark an area that's directly over a joist or you could damage your saw when you begin cutting.