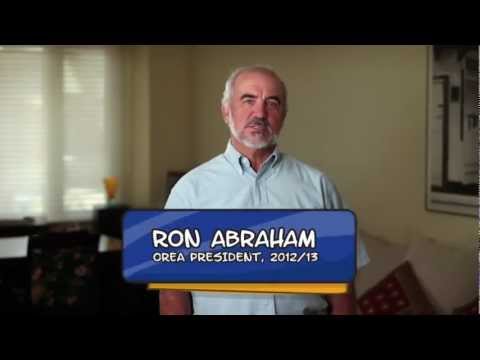 When working with a Realtor, it is important to understand who the Realtor works for. To whom is the realtor legally obligated? Realtor s are obliged to disclose in writing to all parties their agency position in a transaction.
Honesty and Integrity
Most real estate professionals in our province are members of the Ontario Real Estate Association (OREA) and only members of OREA can call themselves realtors.
When you work with a Coldwell Banker Rhodes agent, you can expect not only strict adherence to provincial laws, but also adherence to a Code of Ethics. And that code is very important to you because it assures you will receive the highest level of service, honesty and integrity.
Highest Professional Standards
Before receiving a real estate licence, candidates must successfully complete an extensive course of study developed by OREA on behalf of the Ontario Government. And that is only the beginning: in the two years after receiving their licence, the new professionals are required to successfully complete three additional courses as part of their articling with an experienced broker.
Realtors are governed by the legal concept of "agency." An agent is legally obligated to look after the best interests of the person he or she is working for. The agent must be loyal to that person.
A realtor may be your agent – if you have clearly established an agency relationship with that realtor. But often, you may assume such an obligation exists when it does not.
At Coldwell Banker Rhodes & Company, we believe it is important that the people they work with understand when an agency relationship exists and when it does not – and to understand what that means.
In real estate, there are 3 different possible forms of agency relationships: Vendor's Agency, Purchaser's Agency & Dual Agency.
1.Vendor's Agent
When a real estate company is a "vendor's agent," it must do what is best for the vendor of a property.
A vendor's agent must tell the vendor anything known about a purchaser. For instance, if a vendor's agent knows a purchaser is willing to offer more for a property, that information must be shared with the vendor. Confidences a vendor shares with a vendor's agent must be kept confidential.
A purchaser can expect fair service and disclosure of pertinent information about a property. Nothing will be misrepresented about a property. All questions will be answered honestly.
2. Purchaser's Agent
A real estate company acting as a "purchaser's agent" must do what is best for the purchaser. A written contract establishes purchaser agency. It also explains services the realtor will provide, spells out who will pay and specifies what obligations a purchaser may have. Typically, purchasers will be obliged to work exclusively with that realtor for a period of time.
A realtor working for a purchaser will keep information about the purchaser confidential from the vendor.
3. Dual Agent
Occasionally a real estate company and its sales representative will be the agent of both the purchaser and vendor. Under this "dual agency" arrangement, the realtor must do what is best for both the vendor and purchaser and strict procedures must be followed. A realtor can be a dual agent only if both the purchaser and vendor agree in writing. Ask your realtor for more specific details.
WHO PAYS?
Usually, the realtor will be paid from the proceeds of the sale. The listing agreement states the realtor's fee.
Purchasers & Vendors will ALWAYS be told – in writing – who a realtor is working for.
Don't depend on blind luck to find your new home – enlist the services of a real estate representative; one who specializes in the sort of property you would like to buy.
Choose a Realtor you feel confident can turn your dreams into reality. Once you have, here's what to expect. . .
The Voice of Experience
Our agents will not take it for granted that you know all the in's and out's of the buying/selling process. Instead, they will provide you with a full explanation of what to expect – and that's important so you're not faced with any surprises along the way.
Assessing Your Needs
One of the first questions a real estate agent will ask is, Why are you moving?" Our agents will also explore any time constraints you might have (perhaps imposed by the need to relocate for employment), your financial situation and any future plans.
Our agents will also help you decide where you want to live and what type of house is best for you. There are plenty of housing options available in the marketplace – new homes, resale homes, townhouses, condominiums. We can help you choose the one that best suits your current and projected lifestyle.
It's all part of getting to know you so your purchase will be handled to your complete satisfaction.
Targeting Your Dream Home
We will help you identify what you want in your new residence. A pool? A Garage? An extra room? A particular building design? What about the neighbourhood? Proximity to schools or work?
Our agents will compare your needs, wants and budget with what is available on the market – and make recommendations that save you time and effort.
They will also accompany you as you view houses and help you assess their suitability and price. As an expert on a property, a Coldwell Banker Rhodes agent can provide facts on the neighbourhood, the cost of heating, the condition of the furnace, and so on.
In other words, they will work with you to achieve your "dream."
Access to MLS
Multiple Listing Service or MLS is an exclusive service accessible only through a realtor – and it can be a valuable tool. Through MLS, the details of a wide variety of listed properties are made available to the realtor you work with. That can save you a tremendous amount of time and effort in your hunt for the right home.
Arranging Financing
We have broad and current knowledge of the financing choices available to home buyers – and there are many of them, an often confusing array. Our agents will assist in evaluating mortgage options and obtaining financing at the most attractive prevailing rates and terms.
A Skillful Negotiator
We are experienced in arranging fair deals. Our agents will assist in negotiating an offer, acting as a mediator to head off potential conflicts between you and the seller, and draw up a legally binding contract.
Who Pays?
Usually, the realtor will be paid from the proceeds of the sale. The listing agreement states the realtor's fee.
Buying a home can be an exasperating and time-consuming experience. But not if you enlist the services of a Coldwell Banker Rhodes agent. Our professional real estate agents understand the market, know exactly what is available and can match your needs and budget to your new home efficiently and effectively.
Financial stability is only one reason for buying a home. Home ownership today is also a hallmark of success and a home provides a warm centre to life, a very necessary refuge in this ever-changing world.
Whatever your reasons for buying, be sure to go about it the right way. You don't want to wake up a few weeks after the largest single purchase of your life and realize you've made a big mistake.
So don't depend on blind luck to find your new home – enlist the services of a Coldwell Banker Rhodes agent – one who specializes in the sort of property you would like to buy.
We will help you identify what you want and take you to homes and neighbourhoods that reflect your lifestyle, needs and price range. But before your initial meeting, here are a few suggestions for bringing your first home into focus..
Plan Ahead
Where and what you buy will affect your life for an long as you own the house, so it's important to get your priorities in order. Make a "buying blueprint" based on your needs and wants – and what is available in the marketplace. If you need three bedrooms, put that on your list. If you want a pool, list that, too. You can always refine your list when you get down to talking "hard numbers" with one of our agents.
Decide Where You Want to Live
Do you like life in the city? Or would you be happier in the suburbs? Maybe rural living is for you. Or the unhurried pace of a country village. Are you a gardener? Is barbecuing your passion? Do you frequent the theatre? Consider the "totality" of your life in pinpointing the location of your residence.
Where and how you earn you living will also play a big role in your decision. If you work in the downtown area and don't like driving long distances to work, a home in the city or a nearby suburb may be ideal for you. On the other hand, a commuter train ride may give you needed time to relax and read.
Consider all the possibilities and be prepared to tell our agents where you don't want to live as well as where you do.
A Home to Complement Your Lifestyle
There are plenty of housing options available in the marketplace. Survey them all and choose the one that best suits your current and projected lifestyle.
New Homes come with warranties and are built to contemporary standards. But don't expect full grown trees and the character that comes with the years. Do expect vitality, freshness and the opportunity to "grow" with your new community.
Resale Homes are more likely to have established lawns and gardens; any problems due to shrinkage and settling should be past. But repairs may be needed and the decorating might not be to your taste.
Townhouses and Condominiums often mean sharing a common wall, hallways, landscaping and parking areas with your neighbours. They are great if you can't be bothered with general maintenance or repairs (a maintenance company usually handles all that on behalf of the homeowners). But you will also become a voting member of the condominium corporation and pay a monthly fee to maintain common areas.
Rural and Small Town properties are often less expensive than properties in the city. But commuting expenses are higher and community services are more limited.
Do You Have Children?
Proximity to school is very important for young families. Older areas often provide more types of schools and you should check to ensure the specific program you need – Special Education or French Immersion, for example – is available from the local school board.
You may also wish to consider the amount of traffic on the street or if there are children of similar age in the neighbourhood.
Taste and Personal Preference Count, Too
Victorian. Colonial. Contemporary. The style of home you choose will reflect your personal taste. But don't let "taste" blind you to a home's other features. Establish your basic requirements first – be it three bedrooms, an eat-in-kitchen, or a formal dining room. Set your needs in priority order according to their importance and you'll be far more likely to find the home of your dreams.
Look to the Future
A number of factors may have an impact on what your property will be worth in the future. Plans for construction of a highway, for instance. Or the adequacy of municipal services such as water, sewage, roads. And any zoning bylaws that may limit additions or renovations. Our agents know and can discuss these issues with you.
Your "dream home" becomes a nightmare when you end up "house poor," with most of your money going to pay for the mortgage and little left over for enjoyment.
When buying a home, you need to be practical and realistic. Over-extending yourself financially is the quickest way to destroy the excitement of owning your own home.
Our real estate professionals can help you find the home of your dreams; we can also assist you in evaluating mortgage options and obtaining financing at the most attractive prevailing rate. In the meantime, here are some ways to determine your "affordability quotient"…
If you're like most people, you have an image of your "dream home" tucked somewhere in your mind. But can you afford it? A house is too expensive to be an "impulse" buy. But frequently, in the heat of the search for your "dream," your impulses can run away with you. "Yes, I really do need a pool." "A nanny's apartment is definitely necessary." "Six bedrooms – great!"
What You Can Afford to Buy?
Setting a maximum price range is more important than simply establishing an upper price limit because unanticipated costs could push you into the "house poor" danger zone. To determine your "affordability" price range, you must calculate two amounts: the amount of cash you can afford to put towards the purchase (the down payment ) and the maximum amount of loan (mortgage) you can comfortably carry.
About the Down Payment
A mortgage covers the difference between the purchase price and your down payment. The larger the down payment, the less you have to borrow, the smaller your monthly mortgage payment, and the lower your cost of interest over the term of the mortgage. So it probably makes sense to put down as much of your own money as possible.
You should keep a cash reserve for unexpected expenses and such typical "post purchase" expenses as land transfer tax, legal fees, mortgage arrangements, moving expenses, new furnishings and appliances.
How Much You Can Afford to Borrow?
The first step towards establishing a maximum mortgage limit is to calculate a monthly payment you can afford. Financial institutions do this by calculating your debt-service ratio.
To calculate your debt-service ratio, list all your loans (car, personal loans, monthly credit card balances). The sum of these loan payments and your mortgage payment (including principal, interest and taxes) should not exceed approximately 40 per cent of your gross income. The mortgage payment and taxes should not exceed approximately 30 percent of your gross income.
Interest Rates and Other Variables
The size of the mortgage you can arrange, based on payments you can afford, depends on interest rates. The lower the rates, the larger the possible mortgage and the more affordable housing is.
But there are other mortgage terms to consider, as well. How open is the mortgage? Would prepayment be allowed? Is the mortgage portable?
Discuss your mortgage options with one of our agents, your banker or a financial advisor. Establish a limit – and stick to it.
Where to Get a Mortgage
The usual source of mortgage funds is a lending institution such as a bank or trust company – and it is the particular policy of the lending institution that determines the maximum loan allowed. But there are other sources of funding, too, and your Coldwell Banker Rhodes agent can help you choose the best lender at the best rate and terms.